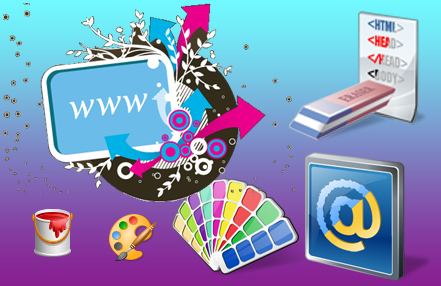 Acai Labs is a leading website redesign company that pioneers in providing professional website redesign which helps to boost the performance of your existing website.
Enumerated below are some of the major reasons why your existing website needs website redesign?
WHY DO YOU NEED WEBSITE REDESIGN?
Website Redesign is an effective marketing strategy that can be adopted to bestow your website with enhancements, thus preventing it from being obsolete.
Website Redesign helps you to keep pace with latest trends and technology.
Continuous presence of your website on the web with the same look and feel can cause immense hindrance to your website's performance. A professional website redesign can perk up your website, thus fetching your business incredible success.
Time to time analysis of your competitors helps you estimate your website standard. Thus in order to remain ahead or at least abreast with the competition Website Redesign is the obvious option. Not choosing to redesign your website can propel your potential customers to your competitors.
Redesigning your website at regular interval marks your company's progress, advancement in technology and performance acceleration which glorifies your professional identity.
As your website grows, the way its users communicate with it becomes apparent. Less favored features need to be eliminated and new features incorporated through the website redesign process.
Website Redesign facilitates to convey to your potential clients, if there is any noticeable change or development in your business. To publicize the particular business development, you may go in for website redesigning to mention the development in your newly designed website. Again, if you have launched a new service or product, you can consider redesigning your website to advertise the launch of your new product or service.
Spreading the word of your website redesign communicate the idea of addition of improved and enhanced services or products to your website. Thus each time you undergo website redesign, it inspires visitors to come back to your website thus rewarding the name recognition of your organization.
Website Redesign plays an important role in increased traffic to your website as your visitors often find a reason to revisit your website.
Each time your website experiences website redesign, it tends to offer its visitors with pertinent content. With each website redesign you can readdress the communication method with your visitors by providing more useful and more informative content to your site browsers, while confirming your core goals each time.
An effective website redesign can enormously help you climb search engine ranking. If you already have your website listed in the major search engines, website redesign is the ideal time when you can organize your key elements related to search engine optimization. If you do not have your website listed, in that case too, optimizing your website after website redesign is always the perfect option.
Website Redesign successfully helps in improving browser compatibility with all modern browsers, each time you carry out website redesign.
WEBSITE REDESIGN – WHAT WE DO?
Describe a clear reason – We redesign your website such that when browsers visit your website, they immediately understand the core purpose of your website.
Build in a clear theme throughout your website – We closely evaluate the primary purpose of your website and avoid adding impertinent features that do no good to your website other than distracting visitors from the very focus of your website.
Concord graphics – We redesign your website with graphics that are in harmony with your website theme and purpose. We do not make use of out of the line graphics that do not relate to your website by any means.
Build site interactivity – The web being an interactive medium, we redesign your website such that it establishes methods in which the web-surfers will either like to revisit or be invited to return. Some of these features include newsletter signup, website contests, social book marking etc.
Fast loading speed – The high loading speed of your website can convince the browsers visit your site. Browsers tend to click away to your competition if you have a slow loading website. We employ the following ideas to speed up site loading:Do not congest your website with too many graphics on a single page.Optimize the graphics in order to make them load faster.Remove bloated or irrelevant html and make use of clean coded html.
Offer worthy content – "Content" is considered to be "king" on Internet. People browsing through net are always searching for easily available information about service or product. While redesigning your website, we keep in mind that your homepage must allure the browsers to dig deeper into your site.
OUR WEBSITE REDESIGN PROCESS:
Evaluating your existing website.
Brain storming fresh ideas that would complement to the objective of your website redesign.
Aiming to provide your website with a professional, elegant and fresh look and feel.
Concentrating in providing effective navigation within your site so that your visitor does not get lost within the site or keeps on searching for information.
Making use of proper graphics that communicate its appropriate concept as well as load fast.
Giving your website an appealing look by eliminating all old and superseded information and replacing them with fresh and dynamic elements that would make your visitors feel comfortable while visiting.