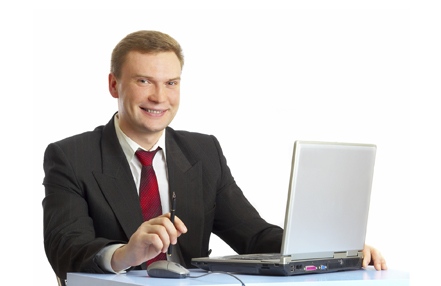 Expand your Team of Web Designers by Hiring Virtual Staff from us. Hire Web Designer, Hire PHP/Wordpress/HTML/Magento/Responsive Developer, Hire Web Developer at 1/3rd the Cost of hiring in-house Web Designers and Web Developers.
Acai Labs provides you with its exclusive Dedicated Hire Web Designer and Dedicated Hire PHP/Wordpress/HTML/Magento/Responsive Developer Developer Program where you can Hire Web Designers and Hire PHP/Wordpress/HTML/Magento/Responsive Developers directly, who's going to work SOLELY FOR YOU AND SOLELY UNDER YOUR ASSISTANCE, 9 HRS. PER DAY x 5 DAYS A WEEK.
Hire Web Designer, Hire PHP/Wordpress/HTML/Magento/Responsive Developer and Hire Web Developer Program is available to you on a flexible full time, part time and hourly basis.
Affordable Cost, Skilled Professionals and Quality Work makes our Hire Web Designer, Hire ASP/ASP.NET/PHP/extJS Developer and Hire Web Developer Program stand out from the rest.
ADVANTAGES OF OUR HIRE WEB DESIGNER AND HIRE ASP/ASP.NET/PHP/EXTJS DEVELOPER PROGRAM:
TALENTED and HIGHLY SKILLED PROFESSIONALS with apt Technical Expertise.
We PROVIDE OUR INFRASTRUCTURE and thus you need not set up any of your own or bear any Overhead Expenses.
Recruitment done via Rigorous Interviews, Group Discussions and Stringent Technical Tests and thus have to bear NO RECRUITMENT or PAYROLL or HR HASSLES.
Our WORKFORCE CONTAINS a variety of SKILLED PROFESSIONALS, including Entry Stage, Mid-experienced Stage and Senior Stage Designers, with proper skill set to meet your requirement.
You need not pay your employees round the year or during your idle business periods. YOU CAN HIRE A DESIGNER, JUST WHEN YOU NEED IT!!
Your work being carried on efficiently by us, and you being regularly updated about the progress, leaves you with AMPLE TIME TO CONCENTRATE ON YOUR OTHER ACTIVITIES.
WHY HIRE WEB DESIGNERS FROM US?
COMMUNICATION
Our Team contains of Personnel with education from English background, and thus can effectively communicate with you in English Language.
Communication being an integral part, we pay particular attention to it and make use of the most effective methods of communication. We accelerate communication through phone/online chat/emails.
The concerned person will update you on a Regular Basis on the progress of your work, so that you are never left wondering about the status of your job. He/She will also be available for communication during the entire working hours, which is also determined on a basis of a few common hours.
COST-EFFECTIVENESS
Hiring a Dedicated Designer with us is highly cost-effective, in a way that it potentially saves as much as 60% of your expenditure than having your own employee in USA, Canada etc.
CONFIDENTIALITY
We preserve High Level of privacy of your Data and Information that you share with us during your Project Phase.
Upon completion of each Project, we deliver you complete source codes of your work and you retain copyrights of all of them. We DONOT make use of any of your Designs for any of our Internal or External Business purpose.
TERMS AND CONDITIONS
You can Hire Web Designer or Hire ASP/ASP.NET/PHP/extJS Developers on a Contract Basis ranging from a minimum of 1 Month to a maximum of as per your requirement.
Your Total Working Hours will be 9 Hrs. x 5 Days a week, which equals to 45 Hrs. per week OR 45Hrs. x 4 Weeks = 180 Hrs. per month.
The working hours are from 9am to 7pm (IST), Monday to Friday.
You can begin your work on any day of the month.
Invoice is made on Monthly Basis, payable in FULL ADVANCE